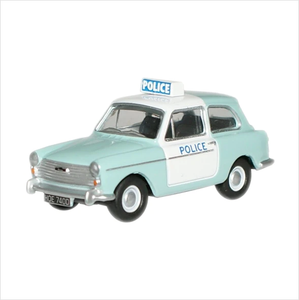 Launched in 1961 the 948 cc engine was replaced in the autumn of 1962 by a larger 1098 cc version with an output of 48 bhp.
The car now shared its engine with the recently introduced Morris 1100. Over 170,000 cars were produced and at the time it would have cost you around £700.
This is the Panda Version of the Austin A40, in the familiar White and Blue and was popular with Police Forces across the UK.