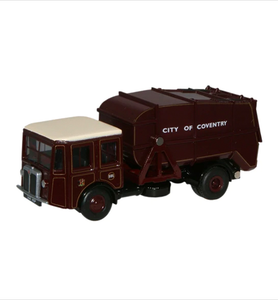 Shelvoke and Drewry in their heyday manufactured innovative waste collection vehicles, the preferred choice of municipal authorities throughout the UK.
Founded in 1922 by Harry Shelvoke and James Drewry, the Letchworth based company also manufactured fire engines, buses and forklift trucks.
During WWII, like many manufacturers, they switched their output to the production of components for the war effort. Sadly Shelvoke and Drewry were taken over in the 1980s by an American company - Dempster Brothers, which subsequently suffered financial problems.
Part of the company was integrated with Dennis, who had been Shelvoke and Drewrys main rival in times gone by. Dennis-Shelvoke continued for a while but ceased trading in 1992.