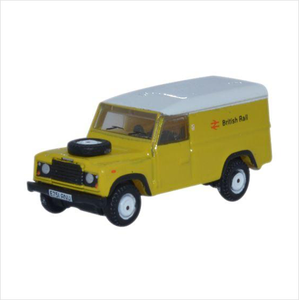 From the 1980/90s period, this latest livery on the Land Rover Defender sees it in the distinctive British Rail golden yellow with a white roof and the red 'double arrow' logostyle of the era.
Registered E751 ANU, the vehicle dates from 1987.
The model is enhanced with a wealth of masking operations all the way round, including window surrounds, wheel inserts, lights, wheel arches and front grille. It also has the authentic spare wheel on the bonnet.