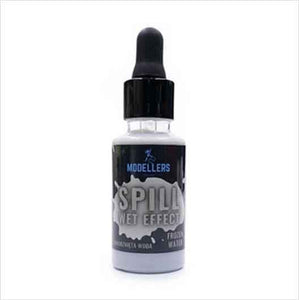 This acrylic wet effect paint from Modellers World is almost odorless. Use it on the surface models and dioramas to add a realistic wet-look frozen water effect. Can be diluted and rubbed with Modellers World Acrylic Doctor.
Use with an airbrush; from very subtle dusting to a thick layer of accumulated dirt – the effect.
Use with a brush; the paint flows beautifully around the details when used as a wash.