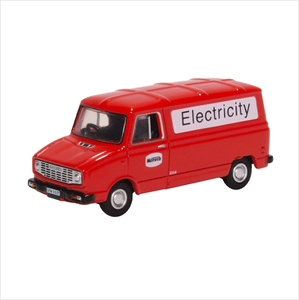 Oxford's versatile 1:76 Sherpa Van produced by Leyland throughout the 1970s and 1980s appears this time in the simple van configuration, decorated in the bright red and white colour scheme of the day, as used by the regional electricity provider Manweb.
It is registered GFM 553T from 1978-79. The Leyland badge appears above the silver and black radiator grille and additional silver masking is also used round the windscreen, two cab side windows and wheels. All other exterior trim is finished in black.
This release is another useful addition for collectors of regional and national utilities vehicles past and present.