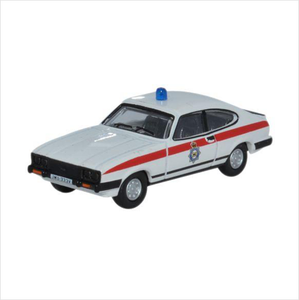 The Ford Capri, epitomizing 1980s motoring, must have been the pride and joy of Merseyside Police, in whose livery we have based our latest release.
Registered JWU 333V from 1980, they would have enjoyed its 2.8 injection performance to the full, to the detriment of the rogues on the road!
It must have been highly visible too, in bright white with red side stripe, complete with Merseyside Police crest on the doors.
This model has the added extra of a blue roof beacon heralding a Police presence for the unlucky motorist.