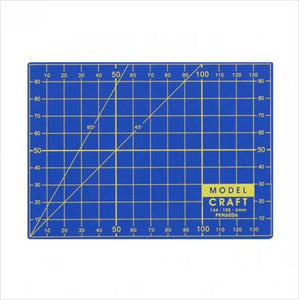 The Modelcraft A5 self healing cutting mat is constructed from a three-layer PVC mat in sandwich structure that ensures no cracking or warping.

The non-slip surface of base holds paper firmly and prevents blade run and cutting error.

The mat has clear marking guides for accurate cutting making it ideal for hobby, craft and workshop use.

The use of a cutting mat preserves the life of blades and encourages accurate cutting.

Ideal for cutting paper, card and other materials without damaging surfaces.